REPAIR & REFURBISHING Plate Cylinder Repair, Blanket Cylinder Repair, Impression Cylinder Repair.Cylinders, along with their journals, can be refurbished or repaired by a selection of thermal bond coatings that provide fast turn-around. These coatings do not have the durability of chrome, but are available for the economy-minded printer.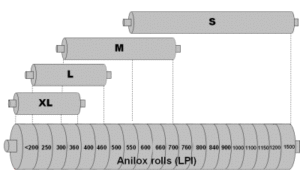 • All cylinders are refurbished to the original press specifications.
• Replacement parts, or the repair of bearer rings, reel rods and the accompanying hardware, such as
   ratchets,gears and eccentrics, are also available.
• Written inspections of incoming as well as outgoing products are available for our customers.
• Cylinders can be repaired "on press" or rebuilt in our shop.
• Customized electroplated composites can be tailored to fit your press room environment.
• Finest quality materials meet or exceed original equipment specifications.
• Environmentally controlled facility produces the highest quality parts.
• Roller repair center is a full-time operation dedicated to the graphics industry.